This Virgo New Moon occurs at 9 degrees 21 minutes in the sign of health, service, and daily routine. Virgo is the sign of discernment, or of seeking out details for the purpose of clarity of understanding.
   New Moons are always about new beginnings; they are a time of seed planting in the hope that whatever has been planted will grow to full fruition within the next six months, or by the next Virgo Full Moon.
Time To Tackle The Truth!
This particular Virgo New Moon takes on greater importance because it's also the degree of a Solar Eclipse. Eclipses often act as jump starts–or sudden shocks or revelations that may change our course and set us off in a new direction.
   According to Bernadette Brady, who writes about this particular eclipse series in her book "Predictive Astrology, The Eagle and the Lark," this solar eclipse provides us all the opportunity to come down to earth and be more realistic.
   "The individual will become aware of an old situation, and see it for what is rather than what he or she thought it was," Brady explains. "This can be a constructive time for tackling the truth."
Move Forward Or Hang Back?
   Brady's point becomes clear when we realize that the catch to this Virgo New Moon/Solar Eclipse is that it squares Saturn and opposes Neptune, which is situated very close to the South Node in the sky.
   Seizing the opportunity to view an old situation "for what it is rather than what" we thought it to be would seem to be the tailor-made remedy for moving away from any negative Pisces South Node conjunct Neptune energy!
   Archetypes are neither good nor bad. They may be deemed positive or negative, but in general it's best to keep judgment out of it. However, this astrologer believes that both planets and the zodiacal signs they rule are comprised of archetypal energies, which present to us a wide range of potential manifestations–of both the positive and negative kind–within our lives.
   The highest form of Pisces energy is artistic creative expression and
 spirituality. But all too often, this archetypal energy can confuse the real for the ideal and get lost in a hall of mirrors that distort reality.
  For this reason, low side or negative energy around the planet Neptune and the sign of Pisces can represent lack of clarity and wishful thinking—or seeing people or circumstances through rose-colored glasses. In other words, seeing only what one wants to see, or generally being prone to illusion, confusion, and/or delusion!
Karmic Direction
   When we travel from the South Node toward the North Node, we are to bring forward with us the positive attributes of that node's archetype, and jettison any of the negative energies that no longer serve our highest and best good.
   The current transiting Pisces South Node represents our collective comfort zone, that familiar place or energy to which we may cling or be drawn back toward again and again because—whether it's positive or not—it's what we know. It's made up of our "been there, done that" experiences.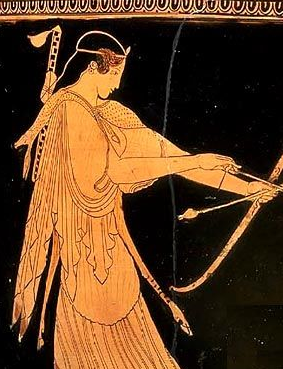 The North Node represents new territory and, as such, is often uncertain, unclear, and scary to us. It takes courage and daring to pioneer our way toward it because moving in this direction tends to make us feel uncomfortable.
   The North Node is a road sign, if you will, that proclaims "the right direction!" It's a clear signal that staying stuck in negative Pisces/Neptune South Node-oriented collective unconscious energy prone to idealization and the all-too-often resulting disillusionment is unwise…
   That's because, once disappointed or disillusioned, Neptune/Pisces archetypal energy can yearn to escape from a world it perceives as harsh, cold, and unfeeling.
   Thus, often we run the risk of such disappointment or disillusionment creating addictive behavior as the siren's call here is toward the type of escapism that may manifest as the loss of ourselves into something less than healthy, i.e., alcohol, drugs, food, depression, sleep, sex, etc. 
  Out Of Chaos Comes Clarity…
   However, take heart—there's hope!
   The alignment of the Virgo New Moon/Solar Eclipse with the transiting Virgo North Node of the Moon provides us with just the extra added push we may need to propel us forward and away from negative Pisces energy…think Olympian Michael Phelps pushing off the side of the pool and rocketing toward the other side ahead of the pack, and you'll get what I mean…
   However, moving toward the Virgo North Node, where this Virgo New
Moon/Solar Eclipse energy is helping direct us to go, requires letting go of fantasies that no longer have (or never had) a basis in reality.
   Instead, we are called to outline new detailed plans that make greater logical sense. In doing so we may avoid the negative pull of the Pisces South Node/Neptune to stay entrenched in behavior that no longer serves us.
   And what's at the Virgo North Node?
   With the Sun right now in Virgo, this Virgo New Moon/Solar Eclipse calls us to place emphasis on clarity, but not on the shadow side of Virgo energy, which is the ever-elusive search for perfection.
   As this Virgo New Moon's opposition to Neptune calls us to try to stay grounded and to remember NOT to chase rainbows or to fall into victim/martyr mode, it asks us also to strive for clarity rather than seek perfection. 
"All truths are easy to understand once they are discovered; the point is to discover them."
~ Galileo Galilei
Your Body Is Your Temple
   The archetypal energies inherent in the Pisces/Virgo axis indicate that we are to take that empathic Piscean/Neptunian energy that allows us to merge into not only our personal unconscious but the collective unconscious, and to move it forward first via self care and compassion.
   That right–it's time to put our own oxygen masks on first before we go out and try save the rest of the world.
 As we set our New Moon intentions, let's think about the ways in the which we might better fortify our temple, our body, and how structuring our physical environment can create better harmony physically, mentally, emotionally, and spiritually.
   This Virgo New Moon says: your body is your temple. Treat it with respect and love. Institute healthy (or healthier) daily rituals and, if you have any hope of being of your temple first.
   THIS is from where the hearth fire burns. This to where the prodigal son always finds his way home. If the structure isn't sound, the temple will collapse.
Expanding Consciousness: Part Of The Quest For Clarity
   This means leaving behind any victim "life is too hard and everybody's against me!" thoughts and behavior, and propelling forward the knowledge that we are our own best guides in this lifetime if only we listen to our higher selves.
   What may stop us in our tracks, however, aside from the pull back toward the Pisces South Node, are the Virgo New Moon's square to Saturn, and the fact that Mercury is currently retrograde.
   Right now Mercury's retrograde has him backtracking to Jupiter, an auspicious sign, until September 4.
   When the ancients looked up at the sky and saw a conjunction like this, they assumed Mercury, the messenger, had important news for Jupiter, the king of the gods.
   What's the message?
   Well, we may all interpret it differently, depending, but I'd say he's probably warning of Saturn ahead and Neptune across the way, both of which may be throwing up roadblocks as we speak.
   The enemy has captured the bridge, and the tide is rising. In order to get across, we must reassess the situation, reevaluate our weaponry, and rethink our strategy, especially as the Virgo New Moon energy will give way to the final exact square of Neptune to Mercury on September 10 (more on this anon…)
   My best guess is that Mercury's telling Jupiter to hang in there and weather the obstacles by outwitting them…Mercury equals communication, and since we have Jupiter moving into Libra on September 9, perhaps it's about a negotiated truce or settlement designed to bring our hearts and minds into better alignment.
   In any case, we have until September 22, when Mercury stations direct again, to figure out what needs our review and to get down to tackling it…and it will be October 10 when Mercury (out of its shadow by October 6) will meet up once again to confer with Jupiter…
The Virgo New Moon/Solar Eclipse Square To Saturn
   The square to Saturn can bring forth insecurity of the "I don't know if I can do 
it,"and the "yeah, but…" kind of rationalized excuse-making.
In other words, it's hard to push through that energy when we're feeling like there are too many obstacles in the way of moving forward toward Virgo North Node energy.
   Instead of excuses, rationalizations, and defensive reactions, this Virgo New Moon's square to Saturn asks us to ask ourselves: "who's in charge—my heart or my mind?"
   Virgo can be a particularly cerebral sign because it pays so much attention to the details. The danger is getting lost in minutiae and not seeing the forest from the trees.
   All New Moons indicate the opportunity to bring one's heart and mind into better alignment. So when Saturn throws us a curve ball, the universe is clearly asking us to check in, go deep, and figure out where our blockages lie…
   To sum up, here's some general Saturnine advice about how to best internalize and personalize these energies:
Take care of yourself first, and others second, in the name of your andthe collective's greater good 
Find new ways to overcome obstacles through clever thinking and review
Move away from chaos by accepting and dealing with the truth
  Here's a little reminder from to keep the faith from Los Lonely Boys How Far Is Heaven? 
"Save me from this prison
Lord, help me get away
'Cause only you can save me now
from this misery…
I've been lost in my own place
and I'm getting' weary
How far is heaven?
And I know that I need to change
my ways of livin'
How far is heaven?
Lord, can you tell me?"
"Cause I know there's a better place
than this place I'm livin'
And I just got to have some faith
And just keep on givin'…"
Namaste…