This Pisces New Moon solar eclipse brings huge emphasis onto the Pisces archetype–renowned for its ability to dream, but also dissed for its indulgence in fantasies that never materialize into reality.
This Pisces New Moon solar eclipse at 18 degrees 55 minutes falls on the south node of the Moon, making it a solar eclipse. A solar eclipse is often unpredictable–likened to a lightning bolt or a jump start to a car–it's a game changer. Often it's effects are sudden, unexpected, erratic, and Uranian in nature.
Therefore, it's always hard to predict what the outcome of an eclipse will be before the fact. The general effects of the solar eclipse itself will be felt in the house in which it occurs in your chart and around any planets or angles with which it has direct contact. Eclipse energy can be felt up to three weeks prior to the actual event and for up to two to three years after.
The transiting nodes reflect the collective and are separate from one's natal nodes of the Moon, which translate into our individual karmic destinies. Therefore, this solar eclipse affects us all, although for some its results may prove momentous while for others it's barely a blip on the radar screen.
The momentousness, or lack thereof, of this particular solar eclipse is going to be determined by whether or not it hits a sensitive point (or points) in your particular chart, meaning within two and a half to three degrees away from one of your planets or angles.
The South Node & Letting Go Of The Past
What we know for sure is that the south node location of this eclipse means it's occurring near the energies concerning our past. Whether one believes "past" means simply this lifetime's past, or includes past life karma as well, the Moon has come to meet the Sun in the sky in the sign of Pisces (a New Moon) on this sensitive spot, which represents the portal through which we entered into this lifetime's incarnation.
Regardless of which past (or both) the south node represents, the issue at play is that this is not where we want to stay. Rather, south node energy is what we want to move away from in order to achieve soul growth and greater consciousness now…
The south node is where we jettison unwanted energy we no longer need. It may have served us in the past—hell, it might even have saved us in the past—but now it's done, redundant energy that can keep us stuck and reliving rather than living…
I always think of the south node of the Moon as the point from which a rocket ship launches. Once the spacecraft reaches a certain height, it jettisons a portion of its propulsion system, so that it's lighter and can move higher.
A little later, once it goes through the sound barrier, it does the same thing again and detaches from a second portion so that it may enter what's defined as outer space. The rocket doesn't need to carry all that weight any longer; it needs to be free to move forward in a much lighter fashion.
Like the rocket ship, our lives must be free to move forward without carrying around the weight of our past—forever.
The Pisces New Moon Solar Eclipse, Chiron, Jupiter, & Healing
What's most significant about this particular solar eclipse is that the Sun and the Moon join Chiron at the Pisces south node, while Jupiter transits close to the north node in Virgo. North node energy represents our potential destiny should we choose to become aware and try to live our lives to their highest potential.
Chiron, the wounded healer, so close to the Pisces south node right now, asks us to let go of that which has wounded us in the past, particularly during our early childhood years. And this eclipse in Pisces, such a sensitive energy
and at such a sensitive point, presents us the opportunity to free ourselves up to move forward in a lighter, more buoyant fashion–without the heaviness of our burden.
This south node Pisces New Moon eclipse contains the message important for our souls to bring forward into this lifetime's journey–a message of hope that's born out of past pain, but now knows how to make use of that pain in a most positive way.
Why?
What we know about Chiron is that he represents the wound in all of us in which we have a vested interest not to heal. And that's because, as we move forward in life and come into contact with those with the same or similar wounds and attempt to help them, we begin to truly heal ourselves.
How? Jupiter on the Virgo north node reminds us to keep expanding our consciousness through daily rituals, by using discernment to sort out fact from fiction, and by keeping the FAITH…Jupiter signals from above that if we continue to move forward (instead of backward) we cannot fail to succeed…
The Piscean Nature
Back now to the Pisces archetype so prevalent in this New Moon and solar eclipse: dreamy, spiritual, ethereal, psychic, and artistic, this energy is both uber-sensitive and empathic.
This preponderance of Pisces energy can propel us toward self-protection by attempting to escape form life's harsher realities.
 Escapism into alcohol, drugs (including prescription medicine!), depression, sleep, food, sexual activity, or anything else that represents removing one from the harsh realities of life around them, is fair game.
What Piscean energy really longs for is to escape into something better, sweeter, more unconditionally loving, and less difficult, less complicated, and less painful.
It's the nature of the Piscean archetype to quest longingly after unrequited love or to fall back on dreaming about becoming rich and famous, without actually taking any concrete steps to help make that happen.
When we carry this energy within, we may project our unfilled emotional longings out into the world around us, and those who come into our immediate environment will simply mirror this lack of fulfillment back to us.
Inherently this may not sound like a bad thing. But this Pisces Full Moon solar eclipse provides us with the opportunity to take a clear look at these Piscean emotional longings and to figure out from where they come.
For example, early or past life issues around abandonment, abuse, or neglect–and the resulting physical, emotional, mental, and/or spiritual wounds–provide us the backdrop against which we now can take the opportunity to heal by letting go…
In doing so, we begin to experience greater self-compassion and self-forgiveness, which in turn projects out to others a higher sense of self-esteem and self-worth. Ultimately we may find that these positive energies mirror back to us from those who radiate the same or similar energy.
Concentrating now on self-compassion, forgiveness, and doing away with self-judgment and self-criticism is the fastest and best way to reflect that sense of the whole, united, healthy, self-loving YOU out into a world where you will attract your like kind.
One More Time: Victim, Martyr, Or Conscious Creativity?
When we bring our wounds up and out of the realm of the unconscious (or the psyche), where it drives our emotional actions from the vantage point of "woe is me," or "I'm ok so I'll save you!" we undoubtedly end up depleting our inner spiritual well rather filling it even higher.
The Pisces New Moon solar eclipse can allow us to transform the energy from that of the victim or the martyr into one that essentially can save the self—and doesn't need to play either role anymore…
Whether this energy is easy or difficult for one to identify in one's own energetic makeup, the truth of the matter is that the proclivity toward it is always there when one carries Piscean energy to any great degree…
Victim behavior is easy to recognize. This is when one leans back in one's chair or comfy bed, arms behind her head, and says "what do you want me to do? It's not my fault!"
Alternatively, we may–instead of falling back into victim mode–think we're moving more proactively forward, but discover we're really maneuvering into savior mode. If we're doing it for purely charitable reasons, meaning we expect nothing in return, then go ahead and martyr yourself all you want.
But if we're looking for a return on our investment, meaning praise, adulation, promotion, winning a person's love and undying commitment forever because we sacrificed for them, then we may find ourselves—to say the least—vastly disappointed.
And what happens to a disappointed savior? She turns into a victim:
"I'm so tired of being here
Suppressed by all my childish fears
And if you have to leave
I wish that you would just leave
'Cause your presence still lingers here
And it won't leave me alone
These wounds won't seem to heal, this pain is just too real
There's just too much that time cannot erase
When you cried, I'd wipe away all of your tears
When you'd scream, I'd fight away all of your fears
And I held your hand through all of these years
But you still have all of me…"
 Watch Evanescence, MY IMMORTAL here! 
So, this Pisces New Moon asks us to plant the seed of self-compassion, and to allow ourselves to understand the well of self-love and self-worth must be filled from within before it can be satisfied by others whom we allow to take care of us.
How do you plant the seed of self-love and self-worth?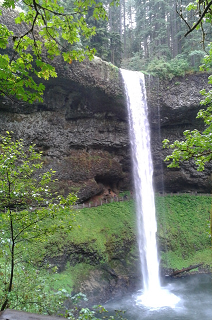 You can begin this process by transposing your longings to be cured, healed, helped, enabled, and unconditionally loved into a creative endeavor. When you do, all of that emotion that pours out will free space internally for you to begin to build up a substantial well of self-love and self-compassion.
First, take a step back from either your tendency to play the victim or the martyr. As you do so, attempt to visualize yourself in that role, whichever one that may be.
Play the scene out in your mind as if you're watching a movie and check out what happens. Usually both scenarios culminate in a fantasy-driven, imaginal, happily ever after.
But is this realistic? Usually, if we adopt one of these roles, the answer is no.
How do we prevent ourselves from relying on a happily ever after scenario as a way to keep ourselves from continually dissolving into that pool of disillusioned unhappiness or sorrow?
We draw boundaries.
Saturnine Realism & Its Square To The Eclipse
If Saturn's about anything, he's about BOUNDARIES. Often, he doesn't make things easy for us but that's because Saturnine energy realizes what's at stake
when we refuse to grow up, take responsibility, be a mensch.
At this New Moon eclipse, we not only feel other peoples' pain, but absorb it as well, as this is a Piscean archetypal trait.
So, how can we move away from our own pain–which may well be tinged by the pain of others whose emotions we either allow to permeate our psyches unknowingly or because we don't know how to stop such emotional infiltration?
This is SO important to grasp right now, especially as Saturn's square to the Pisces New Moon solar eclipse can give us just the push we need to ward off unwanted energies that don't stem entirely from within.
Saturn's square to this New Moon eclipse brings us up against the cold, hard, truth of reality, and represents a "no pain, no gain" kind of energy. It may not be easy to abandon our comfortable victim or martyr identities, but it may well be necessary for successful future soul growth.
But again, we have a choice: we can choose to view Saturn's square as the perpetrator behind an unkind, inflexible, punishment for refusing to mature that we allow to slam us back to our hurt-filled past. OR we can see him as the life boat into which we may climb as we're tossed about on the stormy seas of emotion…
In typically unclear Pisces fashion, Saturn's life boat can APPEAR to be either our pursuer or our rescuer. However, in fact, it's our OWN choice to either evade it or to reach out, grab it, and hoist ourselves in that changes our fate and perhaps the course of our ultimate destiny…
Want more Astro News You Can Use? Sign up here for "Conversations About Consciousness," Karmic Evolution's bi-monthly newsletter for authors, creatives, & intuitives who want to cultivate their creative capabilities through astrological insight! 
And, while there, be sure to give Karmic Evoution a "like!" Thank you!